Black Cadillac XT6

4-Cycle, Turbo Gas, 2.0L, 4WD/AWD

Praesent tristique magna sit amet purus gravida quis. Porta nibh venenatis ras sed. Vestibulum rhoncus est pellentesque elit ullamcorper dignissim cras tincidunt lobortis.

20,360 mi • Manual • Petrol • Blue

Cadillac Escalade ESV

4-Cycle, Turbo Gas, 2.0L, 4WD/AWD

Praesent tristique magna sit amet purus gravida quis. Porta nibh venenatis ras sed. Vestibulum rhoncus est pellentesque elit ullamcorper dignissim cras tincidunt lobortis.

20,360 mi • Manual • Petrol • Blue

GMC Yukon SLT

4-Cycle, Turbo Gas, 2.0L, 4WD/AWD

Praesent tristique magna sit amet purus gravida quis. Porta nibh venenatis ras sed. Vestibulum rhoncus est pellentesque elit ullamcorper dignissim cras tincidunt lobortis.

20,360 mi • Manual • Petrol • Blue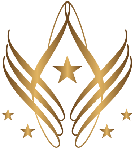 Airport Limousine Service
Calling a taxi or Uber at the airport can be pretty convenient – if you don't mind waiting in line and paying a variable fee. Instead, why not use our outstanding service, complete with a knowledgeable driver, for total convenience?
If you don't want to make time to wait in line or pay surge pricing whenever Uber feels like jacking up the price, Montreal airport limo rentals are the better choice.
And once you use Charles Limousine once, we'll always remember you. We can arrange to have the same professional chauffeur drive you every time. There's nothing like a familiar face.
Customer satisfaction is the way we go above and beyond. Upon your arrival, you will be greeted by one of our professional chauffeurs and escorted to your destination safely and professionally. Stay hydrated with our free water bottles and relax with the magazines provided as you're driven around town.
Latest news

From FAQs, to tansport guides, to some of our favourite transport tips and tricks – our blog has you covered!
Different Types of Limos for All Occasions

At Charles Limousine, luxury and elegance meet impeccable service. Choosing the right limousine services can elevate any occasion–from business trips to bachelor or bachelorette parties or even prom nights–ensuring luxury transportation and a memorable experience from start to finish.

Planning a Trip to La Belle Province? Here's Where To Go in Quebec City to Have a Great Trip!

Quebec City is a captivating destination that blends history, culture, and natural beauty. Nestled on the shores of the Saint-Lawrence River, this UNESCO World Heritage treasure invites you to wander its cobblestone streets and experience the European charm of the only walled city in Canada.

When is Grand Prix Montreal?

Are you a racing fan? Then you won't want to miss the Canadian Grand Prix! It's one of the most significant sporting events in Montreal. Every year, the Grand Prix weekend race brings together world-class drivers and racing enthusiasts from all over the world for three days of competition and parties, culminating in the race for Formula 1 glory at Circuit Gilles Villeneuve.