Driving people to Mont-Tremblant almost on a daily basis allows us to answer tons of questions. With the holidays around the corner, we thought you'd enjoy getting answers to the questions that we get asked the most (while driving to Tremblant):
How cold does it get?
Is everything within walking distance?
What activities are good to do with kids?
What is the most Canadian thing to do?
Do we live in igloos?
—
How cold does it get?
It gets cold enough for you to not be able to ski outside unless you are well-equipped and totally covered. To give you an idea, February 2014 was one of the coldest "February months" ever recorded. Some customers got frostbite on their face even though only half a centimeter of it was exposed. It went down to -40 or -45 plus the windchill factor. Some of our customers even complained about only being able to ski outside two days a week. To sum it up, it gets very cold (and it can get too cold for skiing). It also gets very windy.
—
Is everything within walking distance?
If you are renting a hotel, then YES, as most hotels are in Tremblant Village. If you are renting condos, they are slightly further from the village. If you want to be in the center of everything, stay at a hotel. At the Fairmont Hotel, you can go straight from the slopes to your hotel on your skis. We see that often. There is the Marriott Residence Inn as well.
If you are renting a condo, which a lot of people do nowadays, it's better off to stop for 30 minutes at a convenience store right off the highway (while being transferred to Tremblant): you can choose from IGA, Maxi or Super C. Stopping at the grocery store so that our customers can buy food is something that we are happy to do for them.
—
What activities are good to do with kids?
Skiing,
Tubing,
Cross-country skiing,
Snowboarding,
Dog Sledding,
Festivals, …
It's also worth mentioning that you might even see a family of deer near the village without them being scared of you. Your kids will love it.
—
As a side note, if you are more than 3 people with kids and ski equipment, we can offer you a SUV. We have a Cadillac Escalade for 7 passengers as well as a Navigator 2017, which is also for 7 passengers. If you are 6 or 7 and you don't want to take two vehicles, we use a Thule to accommodate you. And, as previously stated, we offer car seats for kids – if mentioned upon booking – at no extra charge.
—
What is the most Canadian thing to do?
Maple Syrup. Going to a "sugar shack" (or "cabane à sucre" in French) if you are visiting during the spring. This is something that you can only really do in the spring. Another very Canadian thing to do is to eat beavertails (or "queues de castor" in French). Of course, poutine is also a very French Canadian thing to do at the village. If you want to buy a souvenir, then maple syrup is the thing to get.
Another Canadian thing to do is to stop at Tim Hortons for doughnuts (which is something we can actually do for our customers before picking you up).
—
Do we live in igloos?
Yes, of course we do. When it goes down to -45, you feel like you live in a igloo. But, unless you live up north, we don't actually live in igloos! ;-)
—
As you may have guessed, here in Canada, we love the winter. Even so, conditions can get hectic. When you let us do the driving, like Sharon did, you don't have to worry about the weather. To make a reservation for your transfer from Montreal to Mont-Tremblant, please call us at (514) 708-1333 or click here to get a quote.
—
P.S. Do you still have a question about Tremblant? Feel free to share it with us in the comments. We would be happy to help you as best as possible. And, if you are wondering about options other than a limo service like ours, you can click here to learn more about alternative transfer options.
"Since 2004, Charles Limousine is a leader of business travel in the Montreal region. We are one of the few services to offer long-distance transfers in the area."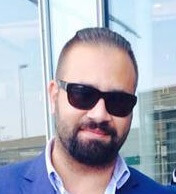 President, Charles Limousine.